LEARNING & DEVELOPMENT
MODERN
LEARNING & DEVELOPMENT SOFTWARE
Training is a program that helps employees learn specific knowledge or skills to improve performance in their current roles. Development is more expansive and focuses on employee growth and future performance, rather than an immediate job role.
Improved learning effectiveness & outcome
Increased control and collaboration for experience
Higher increment in terms of efficiency with flexibility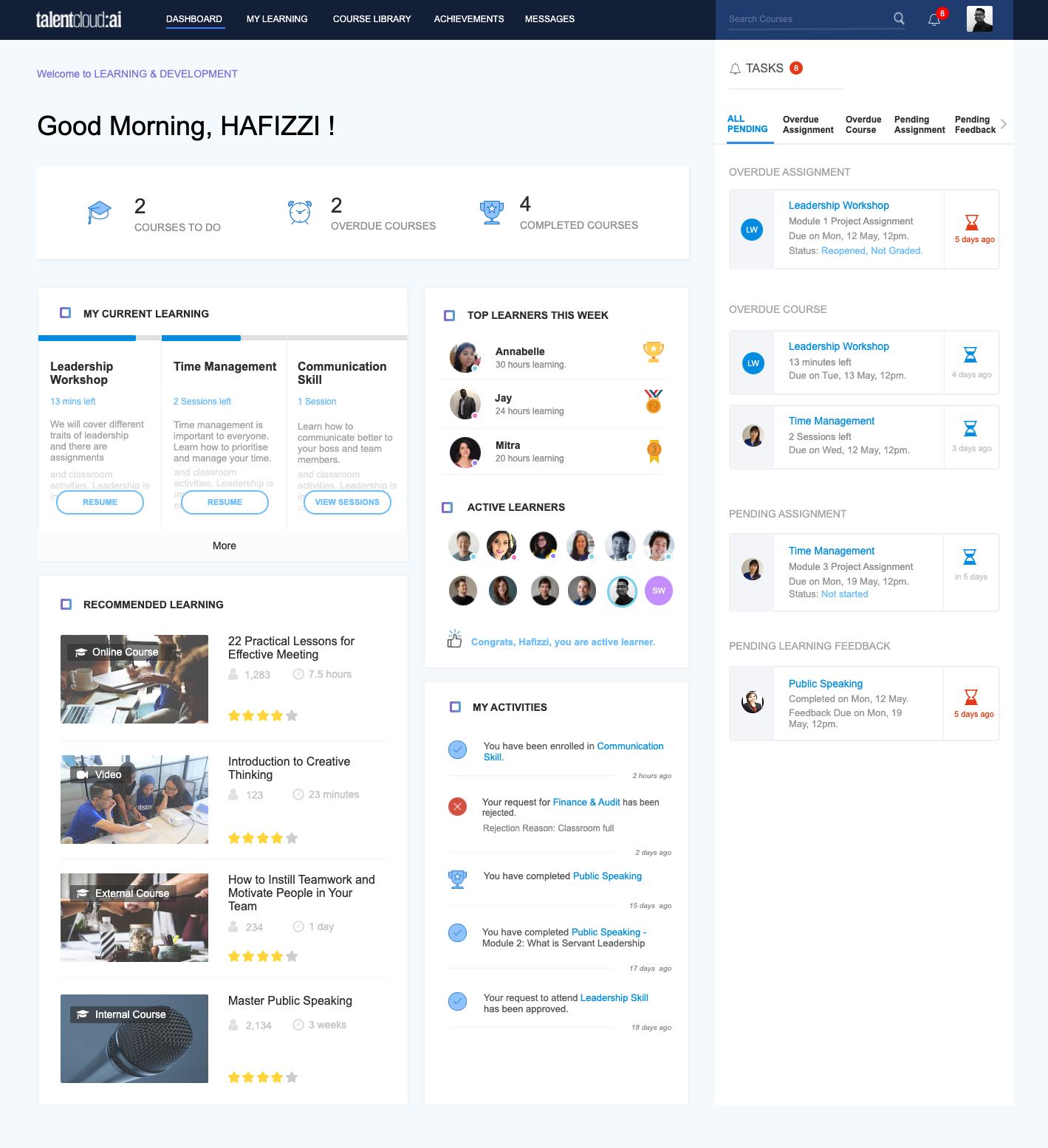 REAL-TIME LEARNING MANAGEMENT
Real-time tracking and monitoring of progress and training feedback.
TRAINING COURSE CATALOGUES MANAGEMENT
Course scheduling management to speed up evaluation & feedback.
CREATE TRAINING & E-LEARNING NEEDS
Flexible creation of e-learning needs based on survey & analysis.
TRAINING REGISTRATION & APPROVAL
Focus on registering and approving internal & external training.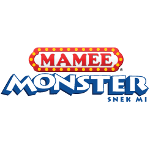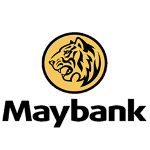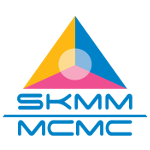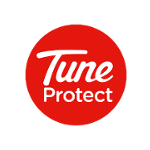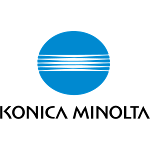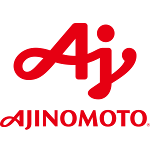 BENEFITS OF THE LEARNING & DEVELOPMENT SOFTWARE
WHAT TALENTCLOUD.AI IMPROVES
Talentcloud.ai Learning & Development provides 2 important functions; 
Training
 that helps employee learn to improve in their current role and 
Development
 focuses on growth and future performance for future roles.
Increase learning effectiveness and outcome through multiple modern approaches.

Better learning experience, control and collaboration.
Efficient & flexible process to cater for SOP, HRDF, ISO requirement.
Higher overall effectiveness & outcome
Better learning experience for all users
Higher increment in terms of efficiency
COMPARISON BETWEEN MODERN HR AND THE PAST
WHAT TALENTCLOUD.AI REFORMS
Talentcloud.ai HCM is built from the ground up and delivered in the cloud. It is the only enterprise application that unifies human resources, benefits, talent management, payroll time and attendance as well as recruitment in the regional.
DISCONNECTED & RIGID EXPERIENCE
The focus of traditional learning is delivering content and dumping knowledge into people's head.
ONE-SIZE-FITS-ALL APPROACH
Neither content nor the approach match personal needs or preferences of individuals, reducing flexibility, engagement & effectiveness.
DEPARTMENTAL RESPONSIBILTY OF L&D
Learning rendered ineffective as managers do not see L&D as their responsibility and pass off their problems to the L&D Department.
REDEFINES LEARNING AS FRESH & SOCIAL
Learning happens everywhere in many different ways – not just in organised way, but in self-organised &non-organised informal ways.
EMPOWERS PERSONAL EXPERIENCE
Employees can can personalise learning and also create content, rate, share, collaborate on learning to increase effectiveness.
L&D RESPONSIBILITY IS SHARED
Enables self service to make it everyone's responsibility to identify development needs, continuous improvement, L&D.