BIG DATA ANALYTICS & REPORTING
MODERN
ARTICIAL INTELLIGENCE-POWERED SOFTWARE
Artificial Intelligence is a broad-based label to technologies that leverages algorithmic computing to transform vast amounts of data into actionable insight. With respect to HR functions, AI can be a useful disruptor in a wide variety of applications.
Easier and better business decision making
Improved cost-saving and increased profit
Increased employee engagement & growth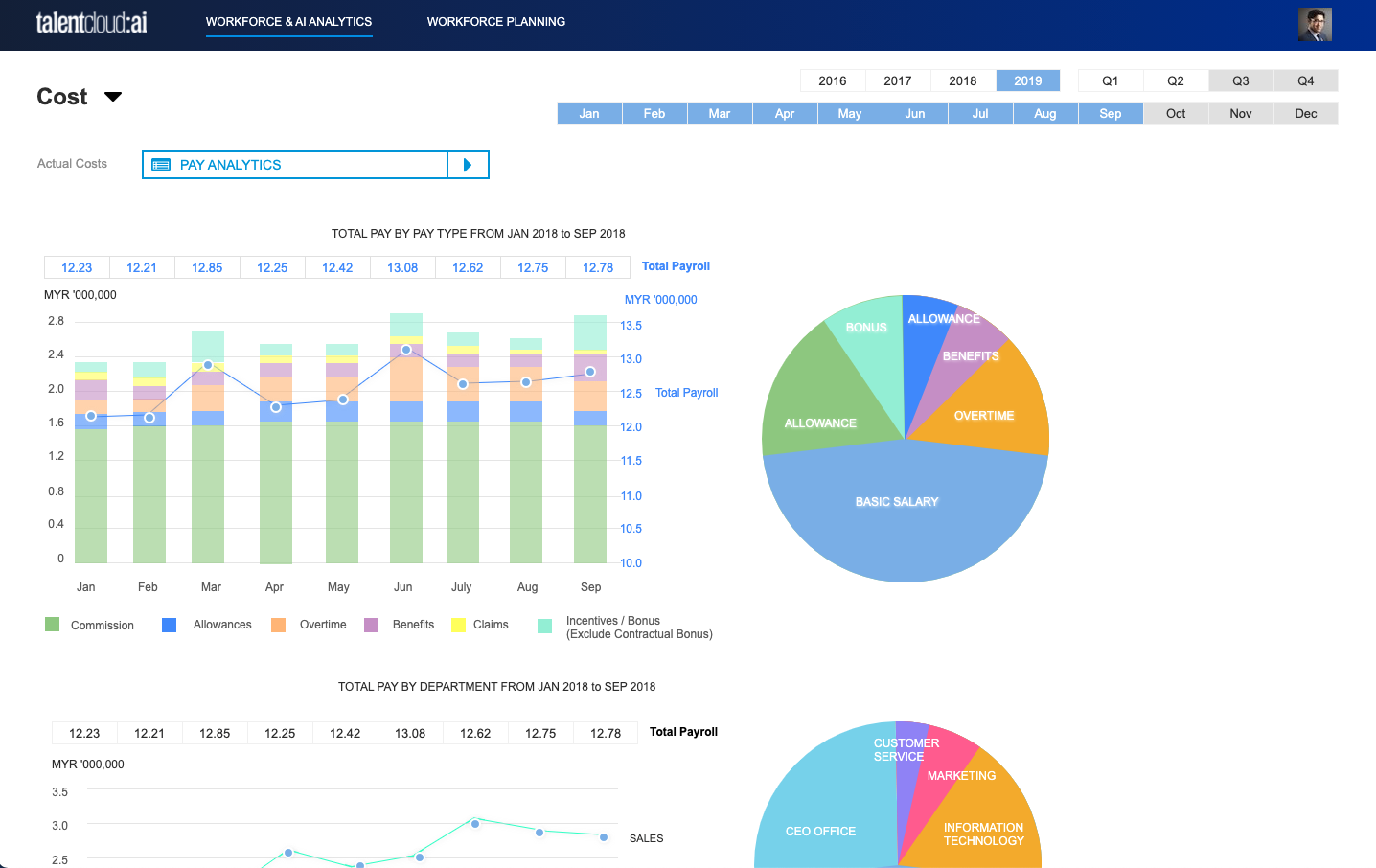 CAPITALISE ON BIG DATA TECHNOLOGY
Talentcloud and non-Talentcloud data sources combined, including unstructured data and large volumes of data
A.I. ANALYTICS WITH BUILT-IN TEMPLATES
Built-in HR learning & predictive templates for all processes involving workforce planning, retention, diversity, compensation, payroll, etc...
BETTER USER EXPERIENCE
User can rest easy knowing that your most sensitive data is protected 24/7 in the cloud and continuously monitored.
SINGLE-PLATFORM SECURITY MODEL
Industry-leading safeguards and continuously monitor our system as our top priority is keeping your data secure.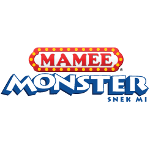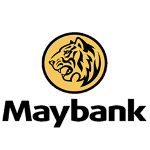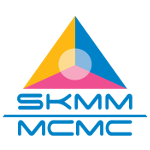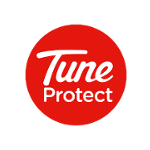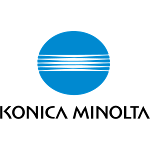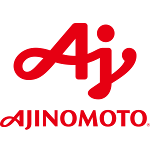 BENEFITS OF THE BIG DATA ANALYTICS & REPORTING SYSTEMS
WHAT TALENTCLOUD.AI IMPROVES
Talentcloud.ai Big Data Analytics & Reporting Systems is the heart of the HR system. A.I. is the useful disruptor for our fully integrated employee and manager self services.
Advanced intelligence and insight helps to make strategic business decision.
Identify gaps and opportunities for performance, engagement and growth.
Insight for cost saving & to increase customer satisfaction & company profit in short and long-term.
Better business decision making
Improved cost-saving and increased profit
Increased growth & engagement
COMPARISON BETWEEN MODERN HR AND THE PAST
WHAT TALENTCLOUD.AI REFORMS
Talentcloud.ai HCM is built from the ground up and delivered in the cloud. It is the only enterprise application that unifies human resources, benefits, talent management, payroll time and attendance as well as recruitment in the regional.
NO SINGLE-SOURCE FOR INFORMATION
Scattered data sources, and large volume of unstructured data cause time-consuming process, wastage and causes confusion.
UNCERTAINTY IN SECURITY ISSUES
Manual process, lack of secure platform can ensure that information provided to HR managers and employees are correct and easy to access.
NO FULL AUTOMATION IN HR PROCESSES
All processes are time-consuming, unclear, lacks transparency and with scattered information that causes problems in HR management.
Combination of all data sources, including all unstructured data as well as large volumes in order to provide clear, understandable information.
Security in a single platform tat ensures correct and concise information which ensures better user experience for both manager and employee.
IMPROVED ANALYTICS WITH A.I.
Predictive templates for planning, employee retention, compensation and analysis helps eases the entirety of HR processes for all involved.